The IT challenges
Your IT infrastructure is managed using your ServiceNow Configuration Management Database (CMDB). It helps you swiftly identify and resolve outages, decrease the risk of changes, optimize infrastructure expenditure, lower operational costs, and avoid software license compliance penalties by providing a centralized record of your applications and infrastructure on how they're related. Your CMDB must be accurate and up to date in order to give these benefits. However, if you populate your CMDB using manual methods, you won't be able to keep up with continual infrastructure upgrades or avoid data input errors. As people lose trust in your CMDB, it becomes increasingly unreliable and may eventually become obsolete. Things are considerably more difficult in dynamic virtualized and cloud systems because changes are now automated. ServiceNow Discovery implementation is required to solve these challenges.
ServiceNow Solution
ServiceNow Discovery Implementation
ServiceNow Discovery makes sure that it discovers your whole IT infrastructure, which creates an accurate and current record in your ServiceNow CMDB. Virtual machines, servers, storage, databases, applications, and other physical and logical components are discovered by ServiceNow Discovery implementation. Application fingerprinting supervised machine learning algorithms that automatically identify new types of apps when they are installed in your network can also be used to discover your customized applications.

Designed to keep up with today's fast-paced multi-cloud environments
Discovery integrates with notification-driven cloud vendor configuration interfaces like the AWS Config API to enable a real-time view of public and private cloud environments while allowing for planned and on-demand discovery. It also supports Microsoft Azure, Google GCP, and IBM Cloud (both IaaS and PaaS infrastructure) and container and serverless technologies like Kubernetes, Docker, and AWS Lambda. Oracle Cloud is also supported, including IaaS and DBaaS. This includes gathering data from tags. It also detects Hyperconverged Infrastructure from VMware, Citrix, Red Hat OpenShift, and Nutanix, as well as traditional on-premises deployments.
With Service Graph Connectors, reliably consume third-party data
Service Graph Connectors certified connections that allow you to directly feed data from third-party systems into your CMDB are also included in Discovery. Third-party vendors create and validate these connectors under ServiceNow's strict engineering control and guidelines. In the same manner that Discovery assures the timeliness, integrity, and consistency of found data, this ensures the same for third-party data. It involves using the IRE and enforcing conformance with the CMDB data model.
Use a multisource CMDB to improve data quality
Multiple discovery sources frequently provide the same discovery information. Discovery gathers and stores data from all of these sources, allowing you to choose which ones to utilize to create your CMDB. If you're gathering data for CI attributes X and Y from sources A and B, for example, you can choose to populate attribute X from source A and attribute Y from source B, You can change sources at any moment, and your CMDB will be updated accordingly.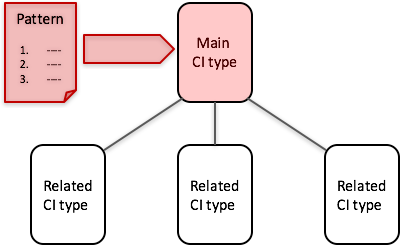 ServiceNow Discovery implementation enables you to create a complete, up-to-date, and accurate record of your whole IT infrastructure in your CMDB, assuring data integrity and consistency.
Increase the speed with which you implement your multi-cloud approach. Get actual visibility into your multi-cloud and virtualized on-premises infrastructure, with support for AWS, Azure, Google GCP, IBM Cloud, Oracle Cloud, VMware, Citrix, Kubernetes, and more.
To Discover more: Read our Blogs: https://staging.aelumconsulting.com/popular-blogs/
For ServiceNow consulting and implementation, Visit Our Website & Connect With Best ServiceNow Experts: https://staging.aelumconsulting.com/servicenow/
Thanks For Reading
Read More on Aelum Blogs
Author: Rati Kumari Jha
Designation: Technical Content Writer