All you need is to find the right technology that makes your business workflow more effortless, streamlines easy operations, creates customer and employee experience better, and many more.
So, one of the technologies is ServiceNow IRM, which is best for emphasizing risk as a priority for internal systems. IRM stands for Integrated Risk Management. Just like its name, it is all about managing risk and ensuring compliance throughout your operations. Your organization can make better decisions for your business with its help.
Hence, you need to learn more about technologies and understand how you use them properly. That's why here is a blog highlighting all the advantages you can get with the ServiceNow IRM.
So, without further ado, let's begin with the advantages of ServiceNow IRM you can not get anywhere else.
6 Benefits Your Organization Gets with ServiceNow IRM!
There are a lot of ways IRM can make your business decision-making easy and more prioritized. Here is a comprehensive list of benefits you can get with ServiceNow IRM.
1. Boosts Visibility Into Risk And Compliance Efforts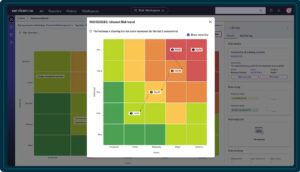 ServiceNow IRM can help you detect all the problems spanning company lines and operations. You will get Artificial intelligence (AI)-based cross-functional workflows, making complete decisions-taking processes easier for your organization. It is streamlined, automated, and based on your central data repository (CMDB) that empowers and helps you make it less error-prone for you throughout the organization.
2. Real-Time Risks Identification with Dashboards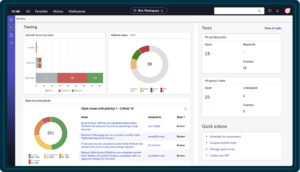 ServiceNow IRM will provide a dashboard that will ease visibility at all levels, promote accountability and traceability, and assure optimum efficiency. So, you will receive all the data representing different risks and dangers through this dashboard in real time. The system automatically initiates the remediations to encourage the automated workflow. It can be beneficial for the users as they can get a complete guide to take action and work on the risks.
3. Get a User-Friendly NOW Mobile App for Quick Activities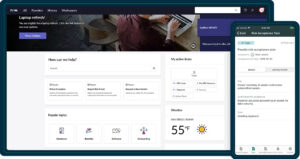 It can be challenging for risk managers to manage all the tasks and employees' work simultaneously. Hence, the ServiceNow IRM application is the best solution. They can access tasks, assessments, requests, approvals, and other follow-up activities just a click away with a user-friendly mobile app. This way, managers can approve pending, assign new, and check task status on their mobiles without hassle.
4. Make Your Risk Management Program Fully Scalable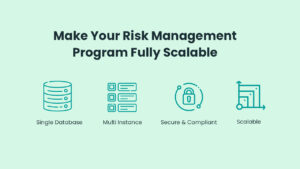 You can leverage various OOTB ServiceNow IRM components with a single database, multiple databases, secure, compliant, and scalable. This way, you can make your risk management program fully scalable and meet compliance requirements more efficiently.
5. Save Time By Automation & Optimize Productivity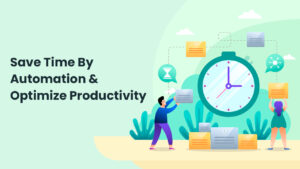 Automation can be your key to saving more time and increasing productivity. Hence, you can automate highly administrative, repetitive, or complex governance, risk, and compliance processes. You will be able to cut back audit costs and minimize errors. Also, your employees get the power to stop dangers from getting bigger by focusing on remediating small ones. All this is possible with the ServiceNow IRM user-friendly interfaces that help speed up the adoption.
6. Decrease Compliance Costs And Resource Requirements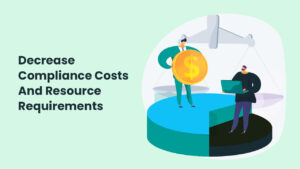 ServiceNow IRM lets you monitor continuous and automated risk & compliance. Hence, you will be able to speed up compliance testing and eliminate the risk of non-compliance. You can get risk audits helpful in boosting audit assurance and offering full visibility and traceability. ServiceNow IRM will create efficient, robust, and reliable control evidence allowing a standardized process.
How to Get ServiceNow IRM for Your Organization?
Just leave all the implementation, upgrading, detecting problems, and all the other services required with ServiceNow to Our Aleum Experts. We can guide you through all the changes or additions you need for your ServiceNow system. Whether you call for IRM, GRC, IT asset management, or other services, we have the best experts ready to fulfill your needs.
FAQs
1.What is the difference between GRC and IRM?
GRC and IRM are a lot different from each other. GRC accentuates data and compliance as an alliance. On the other hand, IRM underlines risk as a priority for internal systems. You can use governance as an aspect of assessment in IRM. However, it can not be led, unlike GRC.
2. Why is IRM important?
Businesses can get help in resourcing and positioning high-priority projects in the first place. Also, IRM can guide you with decisions for well-managed significant risks.
3. What are the ServiceNow IRM modules?
5 ServiceNow IRM Modules Are As Follows:
Policy & Compliance: Automate best practice lifecycles & unify compliance processes
Regulatory Change: Proactively manage regulatory changes and handle risk
Risk Management: Determinate, analyze, and prioritize high-impact risks 3rd Party and
Vendor Risk: Automate vendor risk assessments and provide full transparency into the status of issues.
Resilience & Continuity Management: Define, prepare, test, and execute solutions to restore operations in case of an actual crisis or a planned event.
4. What are the typical use cases of ServiceNow IRM?
Four ServiceNow IRM Use Cases Are As Follows:
Centralized governance framework and control procedures
Automated risk assessments
Streamlined real-time monitoring
Vendor risk Assessment
5. Can I get support with compliance frameworks such as NIST, SOX, PCI, GDPR, or ISO/IEC 27001 with ServiceNow IRM?
Yes, you can accelerate various kinds of risk and compliance frameworks with ServiceNow IRM.
6. How to know whether my organization needs ServiceNow IRM?
The size of your organization and the industry are the two aspects that can help you decide whether you need ServiceNow IRM or not. If you need to make proactive decisions ensuring full compliance across your operations at all times, then ServiceNow IRM can bring you a mature level of risk management.
7. How can I integrate existing software with ServiceNow IRM?
You can simply come to us at Aelum Consulting. We will guide and support you with the customization and implementation. Also, you can visit IntegrationHub for simple integration with ServiceNow single and scalable platform.
8. Can I execute ServiceNow IRM without having any ServiceNow modules?
We support both the existing and new users of ServiceNow for regular implementations and integrations. So, come to us anytime for anything related to Servicenow, and we will solve all the issues without hassle.
Thanks For Reading
Read More on Aelum Blogs
Author: Bhumika Vashist
Designation: Technical Content Writer