Nowadays, almost every challenger bank, neobank, and fintech are leveraging technology. It is imperative to offer transparent and agile services to their customers. The world of Artificial intelligence, machine learning, and robotics can make a fast-moving environment for the banking sector. These ServiceNow banking digitalization environments are good at attracting clients and revenue from traditional banks with a frictionless experience.
Hence, you need to learn all the benefits the banking sector can get with the ServiceNow Digital Transformation. This guide can help you understand its long-term value to them and their customers.
What is ServiceNow Digital Transformation in Banking?
Banking digital transformation is all about Integrating all the fintech technologies for automating, optimizing, and digitizing processes in the banking industry. This way, all the employees and customers will be able to access, manage, control, optimize, and more online.
ServiceNow Digital transformation can help optimize the banking experience in several ways. You can get endless advantages making the process easy for you and your clients. So, without further ado, let's list out all the benefits.
5 Benefits of ServiceNow Digital Transformation in Banking!
Almost all industries are revolutionizing all over the world with digital transformation. So, a comprehensive list of benefits that specifically the banking sector can get with ServiceNow Digital Transformation is as follows:
1. Enhanced Customers Experience with Fast-Paced Online Banking Solutions
In today's tech-heavy world, customers expect faster results in any sector. Hence, ServiceNow can help you increase your customer experience with a perfect and fast-paced online banking solution instead of slow and cumbersome traditional banking. You will be able to compete in any sector, raising your customer reach with ServiceNow Digitalization.
You can detect repeatable problems with the help of ServiceNow CSM. It can help in examining the patterns and automating customer and financial service. Customers will be able to automate support requests and interface with various channels, like chatbots, mobile apps, voice assistants, portals, and so on. In conclusion, you can provide specialized support to your customers with the simplified and individualized finance service management process.
2. A More Efficient, Straightforward, & Faster Banking Process!
You can get efficiency in speed and accuracy for your online platform. That's why you can take the ServiceNow digitalization solution, as they can provide you with several more straightforward and faster procedures. They make it all with advanced digital analytics. So, you can get the features as follows:
Mobile responsive app and software for easy deposit and transfer process.
No physical printings are needed! Just use the electronic signature.
No more visits to the loan officers are required! Get approval online.
On-time bill payments with the automated bill payment procedure

3. Get a Governance, Risk, & Compliance (GRC) Management Process
ServiceNow GRC is a versatile and interconnected framework that helps financial organizations manage regulatory obligations & upgrade their governance, risk, and compliance management systems. It can be helpful in enhancing scalability and efficiency in the banking sector. You can choose ServiceNow GRC for the following reasons:
Selection of appropriate assets
Management of policies
Identification of risks
Development of controls
Performance of audits
ServiceNow GRC:
It makes Compliance experts more effective and well-organized.
It provides Instant detailed views on risk and compliance activities.
It helps business leaders speed up and make improved strategic decisions.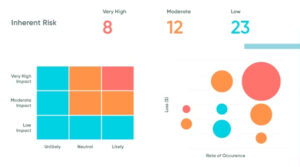 Finance organizations get a real insight into GRC management with the ServiceNow GRC dashboard. You can centralize all GRC management processes in one location.
4. Possesses a Full-Proof Security Stack and End-to-End Encryption!
Cyber attacks are the biggest concern in digital transformation. Hackers have the ability to deploy various sophisticated AI and ML algorithms in the way to conduct cyber-attacks and data breaches. If hackers disclose the customer's sensitive information, like credit card numbers, etc., it can be a significant drawback.
That is where ServiceNow is expert and reliable as they have in-built, bulletproof security heap and high-grade encryption. Hence, banking services can locate and fix system vulnerabilities, keeping them secure from hackers. Businesses can anticipate and prepare for potential threats in advance with the help of AI technology that helps detect risks early and patch vulnerabilities rapidly.
5. Makes More Data-driven Decisions to Best Meets Customer Needs
The management team can make solid decisions by collecting more and more data. So, data-driven choices can be difficult. However, ServiceNow digitalization can provide accurate real-time data, meeting customer needs with the best services. It eases making those tough but well-informed calls for financial institutions.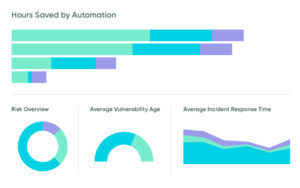 Moreover, financial services can use performance analytics in planning, assessing, reviewing, and modifying KPIs. Your executives will attain a better insight into total commitments with this data. Hence, you can re-strategize your efforts with ServiceNow to fulfill the objectives.
Drive Changes & Survive the Ultra-Competitive Banking Industry with Aelum!
A perfect solution requires finding the best service provider, as it can make a tremendous difference. That's why you must rely on Aelum consulting for all your ServiceNow digital transformation implementation as well as delivery services. We believe that information moves faster and can be helpful to collaborate with the moving world and upgraded technologies. Automation across the organization is the solution to your data needs. We will guide you through a strategic transformation to optimize your operational efficiency to pace your different industry businesses.
That's why we are a proud ServiceNow premier partner. We can offer the solutions to move from traditional manual workflow to digitalization for managing your business better.
Thanks For Reading
Read More on Aelum Blogs
Author: Bhumika Vashist
Designation: Technical Content Writer